Megazoic: The hunted ones by Matthew Donald
Hi Books Lovers,
are you ready to return, hypothetically saying, to the usual habits on May 4th? You won't be able to do everything yet and you won't be able to move freely, but being able to move already means that things are taking the right turn, don't you think? Soon we can hope everything returns to normal.
And even though my quarantine, in terms of reading, had started badly, in the end I think I recovered great. I was able to complete several readings, also simultaneously with each other. And today I'm going to talk to you about the third volume of Megazoic. I leave you the links of the reviews of the first and second volumes and I immediately go on to talk about this third.
Kortan has now become a kind of hero among dinosaurs but for him the adventure and danger never end. He is always there on the front lines to put up with kidnappings, and fights. But it's nice to see that despite everything he never goes back to help, even in this new adventure.
Zulgaran is the one who must be defeated at all costs, he never wanted the good of the dinosaurs, but he always thought about power per himself. Kortan will try to fight him at all costs, this is a battle he cannot afford to lose, for the good of all.
And even if the book seems large enough, don't be afraid, because Kortan's stories always read themselves, and after a brief reading of the plot of the last volume, I can't wait to complete this unusual saga in which the dinosaurs have a real intelligence and ability to create cutting-edge technologies. Beyond belief.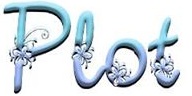 Dinosaurs. Gun-wielding dinosaurs. Immortal dinosaurs. Dinosaur-like robots. The Late Cretaceous has become engulfed in endless battle. For eighty million years, Zulgaran has plagued the dinosaurs of the world, planting his vile claw into every crevasse of civilization. Many centuries ago, he rebirthed species from his own era, and subtly integrated them into society for an unknown purpose. Dubbed the Elderkind, these dinosaurs make up twelve percent of the world populace, and have only just learned of their true origins. Now, Zulgaran's robotic assassins called Enforcers have been targeting Elderkind, prompting the government to relocate these dinosaurs into mass internment; an unethical but ultimately necessary decision.As a Sinraptor, Kortan is an Elderkind species, so when he learns that Zulgaran plans to unleash an energy wave to kill all Elderkind, he wants to take action. He escapes internment and is declared a fugitive, forcing the Laurasia Corps to hunt him and his allies down. Yet, Zulgaran's threat looms, so Kortan presses on. Despite the legal and personal stakes, this is a fight he cannot afford to lose.