Black Leopard, Red Wolf by Marlon James
Hello Books Lovers,
welcome back to the blog. There are so many books out today, and among them is this great fantasy bestseller written by Marlon James. I thank Frassinelli for the beautiful copy. I'm talking about Black Leopard, Red Wolf.
First I want to leave the plot, below the review, this time in my opinion it is better if you first get an idea of ​​the story.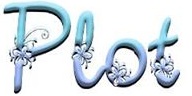 'The child is dead. There is nothing left to know.'
Tracker is a hunter, known throughout the thirteen kingdoms as one who has a nose – and he always works alone. But he breaks his own rule when, hired to find a lost child, he finds himself part of a group of hunters all searching for the same boy. Each of these companions is stranger and more dangerous than the last, from a giant to a witch to a shape-shifting Leopard, and each has secrets of their own.
As the mismatched gang follow the boy's scent from perfumed citadels to infested rivers to the enchanted darklands and beyond, set upon at every turn by creatures intent on destroying them, Tracker starts to wonder: who really is this mysterious boy? Why do so many people want to stop him being found? And, most important of all, who is telling the truth and who is lying?
Marlon James weaves a tapestry of breathtaking adventure through a world at once ancient and startlingly modern. And, against this exhilarating backdrop of magic and violence, he explores the fundamentals of truth, the limits of power, the excesses of ambition, and our need to understand them all.
Do you remember The fifth season? I could compare this book to the Fifth season for the realistic themes they face, everything points to real things that can happen even today. I read a lot of articles about this book before writing the review, I wanted to make sure I wrote the right stuff that would give right importance to Black Leopard, Red Wolf. It is even considered the African Game of Thrones, but it is much more.
As for writing, you'll have to get through the first two chapters more or less before you really get into it. To me, the opening chapters of this genre are passing chapters, they introduce the story, the characters, and even if they may seem boring they are necessary. From then on, everything will be smoother and you will enter a story whose plot written above doesn't do justice. We are in Africa, and our protagonist is Chaser, and it is he who tells the story. Strong language and allusive scenes are used, but there are 600 pages which will be able to capture you from reality and immerse you in this story for a while. It won't be easy to forget this story once you've finished reading. Obviously since the book is out today I can't spoil you, but there is so much to discover.
Black Leopard, Red Wolf, as the plot also says, is the first of a trilogy, a book released this year also in the original language, so now we just have to wait for the sequel.