Robin Hood's Widow by J. C. Plummer & Olivia Longueville
Hi Books Lovers,
How are you? How are your readings progressing? I am trying to read as much as possible before university starts. And I finally started reading in English again, and I tell you something, I'm also reading the little prince in French, under the advice of a friend of mine. After six years of French at school I learned little and nothing and now I'm trying to improve it, after all I have the basics why forget everything?
And thanks to the publisher I was able to read the sequel to Robin Hood's Dawn, a worthy sequel titled Robin Hood's Widow. The events pick up where they ended in the previous volume, continuing to follow the story of Robin, Much, Tuck, Marian and all the others.
Marian thinks Robin died in the holy land and will do anything to avenge his death. But as we all know, Robin is not actually dead and at the right moment he will return, as can be deduced from the title of the third volume, Robin Hood's Return, which hopefully should be released in early 2021. Olivia and Jennie are working on it so we keep our fingers crossed.
This is also very reminiscent of the 2006 BBC series that I love to death and which I discovered, after a chat with one of the authors, was also one of their favorite series. Every time I read a book in this trilogy, I picture the actors of the series as characters.
The first book chronologically told the story of before Robin went to the holy land, in this book instead the story revolves around what Marian believes, without ever losing sight of the plots of the sheriff and Sir Guy, and in the third it should resume with the true and Robin Hood's own return.
And although we all know the story of Robin Hood, these books rediscover it in a different way with many more details, many more adventures, which make reading more enjoyable. A side of Robin Hood never seen before, with characters, both men and women, tenacious, courageous, who do not stoop to anyone. Choice of storytelling that I admire with all my heart. But to avoid unwanted spoilers, I stop here and I strongly recommend you to read this trilogy and find out much more. I leave you the plot and I give you an appointment with Robin Hood's return to review the third and final book of the trilogy.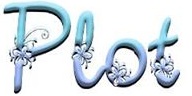 Robin's duty to his king sends him on an odyssey that will unfold from the streets of Paris to the banks of the Danube. From incredible triumphs on the battlefields of the Crusade, to harrowing sea voyages, to a desperate dash across the frozen landscape of Central Europe, Robin Hood must ensure that King Richard safely returns to England.
Meanwhile, the outlaws of Sherwood Forest rise again under a new leader – and she is unwavering in her pursuit of justice against the tyranny of Sheriff de Argentan. Marian endures the heartbreak of widowhood only to find strength and purpose as she leads a small band of devoted men in her quest for vengeance while she protects Robin's legacy.
Sir Guy of Gisborne, tormented by his conscience and enslaved by the sheriff, faces the wraith-like fury of the woman he once loved. How do you find forgiveness when you have committed an unforgivable crime? He must attempt a daunting journey of redemption, while finding inspiration from an unexpected source.
And through it all, Robin, Marian, and Guy are entangled in a web of treachery spun by the King of France and his sinister advisor, Montlhéry, as the plot to dismantle the Angevin Empire and take the throne of England from the Plantagenets boldly continues.
Part two of an exciting three-part retelling of the Robin Hood legend!