Video Unboxing |August 2018|
Hi Books Lovers (I finally got you a name :), but I'm open to some edits if you suggest some other name),
I prepared a few weeks ago this video (Which is in italian, but if you just visualize it you gonna do me a great favor), new,  because i wanted to do some experiments. I shot a video unboxing, though I've done it with my phone so my face isn' t in the video. Maybe one day, with a good camera, I'll start doing real videos for youtube, in the mean time I hope you will enjoy this because I am planning to have others like this one.
I leave you to the vision of the video which, of course, you may find even on my youtube channel, and after the video you can find the plots of the books and the links to amazon:)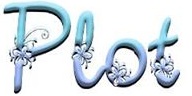 The Lore of Scotland: a guide to scottish legends: Scotland's rich past and varied landscape have inspired an extraordinary array of legends and beliefs, and in The Lore of Scotland Jennifer Westwood and Sophia Kingshill bring together many of the finest and most intriguing: stories of heroes and bloody feuds, tales of giants, fairies, and witches, and accounts of local customs and traditions. Their range extends right across the country, from the Borders with their haunting ballads, via Glasgow, site of St Mungo's miracles, to the fateful battlefield of Culloden, and finally to the Shetlands, home of the seal-people.
More than simply retelling these stories, The Lore of Scotland explores their origins, showing how and when they arose and investigating what basis – if any – they have in historical fact. In the process, it uncovers the events that inspired Shakespeare's Macbeth, probes the claim that Mary King's Close is the most haunted street in Edinburgh, and examines the surprising truth behind the fame of the MacCrimmons, Skye's unsurpassed bagpipers. Moreover, it reveals how generations of Picts, Vikings, Celtic saints and Presbyterian reformers shaped the myriad tales that still circulate, and, from across the country, it gathers together legends of such renowned figures as Sir William Wallace, St Columba, and the great warrior Fingal. The result is a thrilling journey through Scotland's legendary past and an endlessly fascinating account of the traditions and beliefs that play such an important role in its heritage.

Black widow – forever red by Margaret Stohl: Enter the world of the Avengers' iconic master spy
Natasha Romanoff is one of the world's most lethal assassins. Trained from a young age in the arts of death and deception, Natasha was given the title of Black Widow by Ivan Somodorov, her brutal teacher at the Red Room, Moscow's infamous academy for operatives.
Ava Orlova is just trying to fit in as an average Brooklyn teenager, but her life has been anything but average.The daughter of a missing Russian quantum physicist, Ava was once subjected to a series of ruthless military experiments-until she was rescued by Black Widow and placed under S.H.I.E.L.D. protection. Ava has always longed to reconnect with her mysterious savior, but Black Widow isn't really the big sister type.
Until now.
When children all over Eastern Europe begin to go missing, and rumors of smuggled Red Room tech light up the dark net, Natasha suspects her old teacher has returned-and that Ava Orlova might be the only one who can stop him. To defeat the madman who threatens their future, Natasha and Ava must unravel their pasts. Only then will they discover the truth about the dark-eyed boy with an hourglass tattoo who haunts Ava's dreams. . . .
Black Widow:Forever Red features all the heart-pounding adventure readers expect from Marvel, written by #1 New York Times best-selling author Margaret Stohl. Uncover a new side of the Marvel Universe that will thrill loyal fans and newcomers alike, as Stohl reveals the untold story of Black Widow for the very first time.

Ash Princess by Laura Sebastien: "Made for fans of Victoria Aveyard and Sabaa Tahir" (Bustle), Ash Princessis an epic new fantasy about a throne cruelly stolen and a girl who must fight to take it back for her people.
Theodosia was six when her country was invaded and her mother, the Fire Queen, was murdered before her eyes. On that day, the Kaiser took Theodosia's family, her land, and her name. Theo was crowned Ash Princess–a title of shame to bear in her new life as a prisoner.
For ten years Theo has been a captive in her own palace. She's endured the relentless abuse and ridicule of the Kaiser and his court. She is powerless, surviving in her new world only by burying the girl she was deep inside.
Then, one night, the Kaiser forces her to do the unthinkable. With blood on her hands and all hope of reclaiming her throne lost, she realizes that surviving is no longer enough. But she does have a weapon: her mind is sharper than any sword. And power isn't always won on the battlefield.
For ten years, the Ash Princess has seen her land pillaged and her people enslaved. That all ends here.

The bird and the sword by Amy Harmon: Swallow, daughter, pull them in, those words that sit upon your lips. Lock them deep inside your soul, hide them 'til they've time to grow. Close your mouth upon the power, curse not, cure not, 'til the hour. You won't speak and you won't tell, you won't call on heaven or hell. You will learn and you will thrive. Silence, daughter. Stay alive. The day my mother was killed, she told my father I wouldn't speak again, and she told him if I died, he would die too. Then she predicted the king would sell his soul and lose his son to the sky. My father has a claim to the throne, and he is waiting in the shadows for all of my mother's words to come to pass. He wants desperately to be king, and I just want to be free. But freedom will require escape, and I'm a prisoner of my mother's curse and my father's greed. I can't speak or make a sound, and I can't wield a sword or beguile a king. In a land purged of enchantment, love might be the only magic left, and who could ever love . . . a bird?

Before she ignites by Jodi Meadows:From the New York Times bestselling co-author of My Lady Jane comes a smoldering new fantasy trilogy perfect for fans of Victoria Aveyard and Kristin Cashore about a girl condemned for defending dragons and the inner fire that may be her only chance of escape.
Mira has always been a symbol of hope for the Fallen Isles, perfect and beautiful—or at least that's how she's forced to appear. But when she uncovers a dangerous secret, Mira is betrayed by those closest to her and sentenced to the deadliest prison in the Fallen Isles.
Except Mira is over being a pawn. Fighting to survive against outer threats and inner demons of mental illness, Mira must find her inner fire and the scorching truth about her own endangered magic—before her very world collapses.
And that's all before she ignites.

Wonder woman – warbringer by Leigh Bardugo: She will become one of the world's greatest heroes: WONDER WOMAN. But first she is Diana, Princess of the Amazons. And her fight is just beginning. . . .
Diana longs to prove herself to her legendary warrior sisters. But when the opportunity finally comes, she throws away her chance at glory and breaks Amazon law—risking exile—to save a mere mortal. Even worse, Alia Keralis is no ordinary girl and with this single brave act, Diana may have doomed the world.
Alia just wanted to escape her overprotective brother with a semester at sea. She doesn't know she is being hunted. When a bomb detonates aboard her ship, Alia is rescued by a mysterious girl of extraordinary strength and forced to confront a horrible truth: Alia is a Warbringer—a direct descendant of the infamous Helen of Troy, fated to bring about an age of bloodshed and misery.
Together, Diana and Alia will face an army of enemies—mortal and divine—determined to either destroy or possess the Warbringer. If they have any hope of saving both their worlds, they will have to stand side by side against the tide of war.

Invictus by Ryan Graudin: Farway Gaius McCarthy was born outside of time. The son of a time-traveling Recorder from 2354 AD and a gladiator living in Rome in 95 AD, Far's birth defies the laws of nature. Exploring history himself is all he's ever wanted, and after failing his final time-traveling exam, Far takes a position commanding a ship with a crew of his friends as part of a black market operation to steal valuables from the past.
But during a heist on the sinking Titanic, Far meets a mysterious girl who always seems to be one step ahead of him. Armed with knowledge that will bring Far's very existence into question, she will lead Far and his team on a race through time to discover a frightening truth: History is not as steady as it seems.

And this are all the books I bought. I only tell that the prizes I bought them are lightly different from this ones because amazon's prizes always increase or decrease, so if you'll decide to buy them you'll pay some more than I did, and some less.
Enjoy your readings,