The Chase by Elle Kennedy
Hi Books Lovers,
once I started reviewing again I was hoping to start with a rundown of excellent reviews, and instead today I have to bring you a not so positive review.
Despite the author's skills, this book is not one of her best works, and this is actually something that I am very sorry because Elle Kennedy is one of those authors that I love a lot because they express the best in their books, but this book, maybe for my high expectations, it has disappointed me a lot. I state that I read it before the holidays, so it's been a while since this review had to come out.
I won't delay any longer and let me tell you immediately what I thought of it. The story itself is a love story with a lot of potential, but it has been very boring and slow in too many places, perhaps even repetitive of things that always happen in this kind of books, things now so much used that they bore further going; it only recovered after more than the half, but it still didn't have that boom I would have expected. It was a very disappointing book, but I didn't go to read other people's thoughts, it may be that I was the only one to see it like that.
I leave you the plot anyway. It may be, however, that I did not like it because Elle Kennedy wrote it alone and this is a style of her own, all the other books I read of this author had been written together with someone else …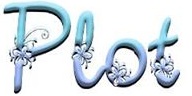 Everyone says opposites attract. And they must be right, because there's no logical reason why I'm so drawn to Colin Fitzgerald. I don't usually go for tattoo-covered, video-gaming, hockey-playing nerd-jocks who think I'm flighty and superficial. His narrow view of me is the first strike against him. It doesn't help that he's buddy-buddy with my brother.And that his best friend has a crush on me.And that I just moved in with them.Oh, did I not mention we're roommates?I suppose it doesn't matter. Fitzy has made it clear he's not interested in me, even though the sparks between us are liable to burn our house down. I'm not the kind of girl who chases after a man, though, and I'm not about to start. I've got my hands full dealing with a new school, a sleazy professor, and an uncertain future. So if my sexy brooding roomie wises up and realizes what he's missing?He knows where to find me.
I'm sorry that the first review after the holidays was negative, but I assure you that the next one, by the same author, is 5-star so you absolutely have to go and read it, because you won't be disappointed, Him is an extraordinary book.