Egomaniac by Vi Keeland
Hi Books Lovers,
how is quarantine proceeding? I hope you are safe and sound at home … and maybe we could even start to cheer a bit since the infections in the last three days have gone down, we just hope that for the weekend we have confirmation that things are returning to normal as well to be able to take a breath of relief for the first time in this surreal period here in Italy.
The only thing I can do is continue to keep the blog active, as far as possible, and try to commit, even just for 10 minutes, your, our days at home. And so today, after a very long period of time, as you will have been able to see from the currently reading section, I have finally completed Egomaniac by Vi Keeland, her greatest masterpiece so far I dare say. It might seem, from the time it took me to read it, that I didn't like it, instead I loved it, in fact I will give it 5 stars.
The reason why it took me forever to finish it is due to the fact that when I started it I immediately had to put it aside due to other readings that overlapped for review parties and blogtour, and so I finished it only now, but it was really worth it.
The style is always the same, the usual Vi Keeland story in which the characters take almost half the book to get to know each other and then they start to see each other, the Adult part begins halfway through the book, and then the usual complications, etc … but I don't know why this time, it must have been something in the narrative, or some detail of the story of Drew and Emerie that struck me more than usual … maybe it was Drew's beautiful and very nice child, I don't really know, the fact is that for me, if I had to make a ranking of all the Keeland's books I read this would go to the first place, and I would also leave the second place empty because nothing comes close to Egomaniac.
I leave you the plot, but I'll add one last thing to convince you. Drew may also seem hopeless in the female gender, pessimistic and even selfish, but deep down he is a softie.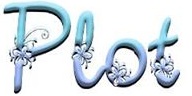 The night I met Drew Jagger, he'd just broken into my new Park Avenue office.
I dialed 9-1-1 before proceeding to attack him with my fancy new Krav Maga skills.
He quickly restrained me, then chuckled, finding my attempted assault amusing.
Of course, my intruder had to be arrogant.
Only, turned out, he wasn't an intruder at all.
Drew was the rightful occupant of my new office. He'd been on vacation while his posh space was renovated.
Which was how a scammer got away with leasing me office space that wasn't really available for rent.
I was swindled out of ten grand.
The next day, after hours at the police station, Drew took pity on me and made me an offer I couldn't refuse. In exchange for answering his phones while his secretary was out, he'd let me stay until I found a new place.
I probably should have acted grateful and kept my mouth shut when I overheard the advice he was spewing to his clients. But I couldn't help giving him a piece of my mind.
I never expected my body to react every time we argued. Especially when that was all we seemed to be able to do.
The two of us were complete opposites. Drew was a bitter, angry, gorgeous-as-all-hell, destroyer of relationships. And my job was to help people save their marriages.
The only thing the two of us had in common was the space we were sharing.
And an attraction that was getting harder to deny by the day.