Darkdawn by Jay Kristoff
Books Lovers,
right now I don't know whether to feel sad or happy to have come to the end of this trilogy. Probably sadder than happy, but today I can finally talk to you about Darkdawn, the third and last volume of the Nevernight trilogy written by Jay Kristoff and published in Italy by Oscar Mondadori.
Many things have changed from the other two volumes. First of all we no longer have the flashback at the beginning of the chapter, but considering the rest of the story this is irrelevant. The book picks up exactly where we left it with the second volume, but just read the author's introduction to make you doubt whether you want to continue reading or not. Mia is now aware of details from which she can no longer go back, and to make matters worse what she still has to discover is more overwhelming than the rest. But it is not only Mia who discovers new realities, but also her old master together with the chronicler Aelius discover things beyond imagination.
A completely different adventure characterizes this volume. Mia's personal revenge is not everything now, there is much more at stake, and together with a much larger group than what Mia usually surrounds herself, she is forced to dance if she wants to achieve her goal.
But there is no shortage of the dead, and we can say at this point that Jay Kristoff is a sadist, a great genius, but sadistic. The sufferings of the characters are our sufferings, and I assure you that you have never seen a Mia so emotional and at the same time so determined.
You will remain with bated breath on every page – it has already been tried in first person -, you will have the chills on every line read, and you will not be able to go to sleep thinking about the rest of the story. You will come to the end of the book with all your fingernails nibbled in suspense, and you will not believe your eyes at the end, you will not be able to conceive the fact that the book ended so quickly, but it will end, and that will be the most painful part.
We will say goodbye to our favorite characters, we will know that we have finished dreaming with them, and we will never stop hoping for other stories like that by Uncle Jay, because let's face it, Kristoff is a sadist, but we are masochists because we like to suffer with these stories. Although we knew before we started reading that we would have ended up hurting ourselves, we do it anyway, it is stronger than we are, and we will never stop doing it. Our vice is worse than smoking, we will never be able to get rid of it because we don't want to do it.
But at least I know I'm not the only one with this problem, it's comforting to know I'm not alone.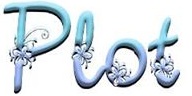 The greatest games in Godsgrave's history have ended with the most audacious murders in the history of the Itreyan Republic.
Mia Corvere, gladiatii, escaped slave and infamous assassin, is on the run. Pursued by Blades of the Red Church and soldiers of the Luminatii legion, she may never escape the City of Bridges and Bones alive. Her mentor Mercurio is now in the clutches of her enemies. Her own family wishes her dead. And her nemesis, Consul Julius Scaeva, stands but a breath from total dominance over the Republic.
But beneath the city, a dark secret awaits. Together with her lover Ashlinn, brother Jonnen and a mysterious benefactor returned from beyond the veil of death, she must undertake a perilous journey across the Republic, seeking the final answer to the riddle of her life. Truedark approaches. Night is falling on the Republic for perhaps the final time.
Can Mia survive in a world where even daylight must die?
New York Times and internationally bestselling author Jay Kristoff's writing has been praised by critics and readers alike and has won many awards, including four Aurealis Awards, an ABIA, and David Gemmell Morningstar and Legend awards.
But how many stars should I give? I would say a 10,000 or more, unfortunately, however, my ranking stops at 5 …