When it's real by Erin Watt
Hi Books Lovers,
Happy 2020 y'all. After so long I finally managed to start translating again my articles. I'm going to publish one every day at 4 pm (IT time) so that all of you can start following Me and Books reviews and erticles again. The reviews will be exacly as I wrote them at the beginning, exept that on the days I publish something new, I'm going to translate the new article…
Finally I was able to read What it's real by the Erin Watt duo.
Do you remember One Small Thing? Well I assure you I loved this books as much as I loved that, and for me it really means a lot. Since they are the first two Erin Watt's books I read I was surprised by the storytelling ability of this duo. I'm getting more eager to read the Royals saga.
I have to say this right away: READ ERIN WATT! As soon as I can I'll read everuthing of this two authors because this two are formidable, and when they work together it looks like it's just one person writing and not two. This really show the armony there's between those two.
With this book I was also able to understand why the titles choices. One small thing because the love grow with time. When it's real because it's a rebel love, that shouldn't exist but it does. If you read, or read this books you'll know what I'm talking about.
Anyway, getting back to the writing style it involve the reader totally and it's so light that it makes you devour the story, story well written, cured into the minimals details to creato a full love story, without making it look rushed.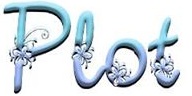 Meet Oakley Ford-teen celebrity, renowned pop star, child of famous movie stars, hottie with millions of fangirls… and restless troublemaker. On the surface he has it all, but with his home life disintegrating, his music well suddenly running dry, and the tabloids having a field day over his outrageous exploits, Oakley's team decides it's time for an intervention. The result: an image overhaul, complete with a fake girlfriend meant to show the world he's settled down.
Enter seventeen-year-old Vaughn Bennett-devoted sister, part-time waitress, the definition of "normal." Under ordinary circumstances she'd never have taken this gig, but with her family strapped for cash, she doesn't have much of a choice. And for the money Oakley's team is paying her, she figures she can put up with outlandish Hollywood parties and a team of publicists watching her every move. So what if she thinks Oakley's a shallow, self-centered jerk? It's not like they're going to fall for each other in real life…right?