Red sister by Mark Lawrence
And hello again Books Lovers,
If you remember I told you about Nona Gray last week because the book was released on Tuesday 13th for oscar mondadori. The first hardcover titan containing the three books of the Mark Lawrence trilogy. Today the review party begins so I suggest you follow the calendar, let's start talking about the first book, in English entitled Red sister published in 2017.
We are faced with an unconventional, bloodthirsty book, which however reminded me a lot of Jay Kristoff's Nevernight for the young age of the protagonist, her training to become a murderer, and the classes to follow for various practices such as poisons, combat etc. . A difference between Mia and Nona, however, lies in the fact that the former chose to take that path, the latter was forced to avoid death.
In Nona Gray all her companions have parts of ancient tribes in their blood which in turn had different abilities / characteristics. Among them are those who manifest physical power, but Nona's power is something greater that not even the nuns really understand. Many times Nona will find herself using her abilities without knowing it, entering the minds of others. She will go on a path like everyone else, but after all she didn't even want to go there so will she decide to wear the sisters' tunic?
Whatever I say I feel like I'm about to make spoilers, maybe I'll leave you the plot. You must know that Nona is only eight years old when she arrives at the convent, saved by a nun from the accusation of murder. Eight years old she is already full of power she can't control. But in her own way she will excel in lessons and learn everything necessary until the end of her training.
One thing I didn't like about this book was the slow prose in many more places than I like to admit. Some scenes, I hate to admit it, I hardly ever say it because I hate it as a definition, but they were quite boring. I admit that sometimes I wanted so much to interrupt this reading. It wasn't easy here, but I'm happy not to have interrupted it because at the end of the first book, between its ups and downs, I was quite satisfied, even if I would have expected something more in terms of prose as well. Let's say that the slowness is in all three volumes, where less where more, even though this first was probably the most particular and difficult.
I recommend it, and if maybe you find yourself in the same situation as me I recommend either to put it down for a couple of days, or to do a quick reading in the slowest and most boring points, like read a few sentences / words here and there to avoid you to miss important and integral pieces and go forward a few pages. You'll be able to finish it one way or another. And if you don't have the same problem as me and you find it smooth well, let me know in the comments. 🙂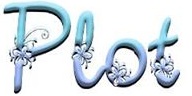 At the Convent of Sweet Mercy, young girls are raised to be killers. In some few children the old bloods show, gifting rare talents that can be honed to deadly or mystic effect. But even the mistresses of sword and shadow don't truly understand what they have purchased when Nona Grey is brought to their halls.
A bloodstained child of nine falsely accused of murder, guilty of worse, Nona is stolen from the shadow of the noose. It takes ten years to educate a Red Sister in the ways of blade and fist, but under Abbess Glass's care there is much more to learn than the arts of death. Among her class Nona finds a new family—and new enemies.
Despite the security and isolation of the convent, Nona's secret and violent past finds her out, drawing with it the tangled politics of a crumbling empire. Her arrival sparks old feuds to life, igniting vicious struggles within the church and even drawing the eye of the emperor himself.
Beneath a dying sun, Nona Grey must master her inner demons, then loose them on those who stand in her way.