Blog Tour – Loki by Mackenzie Lee – Loki's character
Goodmorning Books Lovers,
after so much I'm able to do a blog tour, and also an important blog tour because it is on the book of Loki written by Mckenzie Lee out on March 3rd for Oscar Vault. A super awaited book by young and old because it focuses on one of Marvel's most mysterious characters, Loki, son of Odin and Thor's brother, the one who has always been seen as the black sheep of the family for his persona.
But one of the many things this book teaches us is that Loki has always sought approval, and respect, from his family, without ever receiving it. Everyone has always underestimated him because he is different from Thor and this is also one of the reasons that led him to be more rebellious.
But reading this book, which speaks of a beautiful adventure that Loki will live in London on behalf of his father, we will also explore the sensitive side of this character, who perhaps I have never told you but is my favorite, and for this reason I can't wait for the series focused on him to arrive on Disney +, because nothing less could be expected when the actor is Tom Hiddleston.
To explore the plot, I will meet you on March 4th, for now I will leave you only the official plot to whet your curiosity, and I also recommend you to buy the beautiful edition of the book with the pages colored in green. Already from the cover itself you can see much of what this adventure that Loki will undertake is, not without first trying to get out of it. We will all soon understand that the situation in London was more serious than it had seemed.
An adventure, finally, all for Loki, which will give him the opportunity to demonstrate how much he is really worth and maybe gain that esteem always desired from his Asgardian fellow citizens.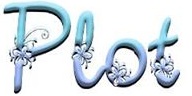 This is the first of three young adult novels from New York Times best-selling author Mackenzi Lee that explores the untapped potential and duality of heroism of popular characters in the Marvel Universe.
Before the days of going toe-to-toe with the Avengers, a younger Loki is desperate to prove himself heroic and capable, while it seems everyone around him suspects him of inevitable villainy and depravity . . . except for Amora. Asgard's resident sorceress-in-training feels like a kindred spirit-someone who values magic and knowledge, who might even see the best in him.
But when Loki and Amora cause the destruction of one of Asgard's most prized possessions, Amora is banished to Earth, where her powers will slowly and excruciatingly fade to nothing. Without the only person who ever looked at his magic as a gift instead of a threat, Loki slips further into anguish and the shadow of his universally adored brother, Thor.
When Asgardian magic is detected in relation to a string of mysterious murders on Earth, Odin sends Loki to investigate. As he descends upon nineteenth-century London, Loki embarks on a journey that leads him to more than just a murder suspect, putting him on a path to discover the source of his power-and who he's meant to be.