Hello everyone,
Today I leave you my review for Sparked Blog Tour, set up by Chapter by Chapter.
This book is stunning. In two words I can say it was extremely marvelous.
It's not the kind of books that lately I'm reading, full of action, adventure, many times blood and love. This one talks about this fifteen-year-old girl that wakes up and see that her older sister is missing. She keeps dreaming Ivy, capt prisoner by someone, but nobody believe her dream, telling her it's just stress.
Laurel fortunately find an ally, Jasper Blake, a new guy who shares her love for books, and together they find out the secret of a Dark prophecy.
Laurel soon learn that the girls she thought were her worst enemies have powers she needs to save her sister, and then, when the time is almost over she understand to have a gift on her own.
Now the only thing she need to do is take her sister back.
This book explain the way this two sisters love each other, and how Laurel want so desperately Ivy back, even if they own mother is not fighting for her daughter.
Giveaway:
Two (2) winner will receive a copy of Sparked by Helena Echlin and Malena Watrous (INT)
Link to Goodreads:
https://www.goodreads.com/book/show/33534890-sparked
Purchase Links:
Google Play | BAM | Chapters | Indies | Amazon | B&N
Link to Tour Schedule:
http://www.chapter-by-chapter.com/tour-schedule-sparked-by-helena-echlin-and-malena-watrous/
SYNOPSIS:
Sparked by Helena Echlin and Malena Watrous
Publication Date: October 3, 2017
Publisher: Geek & Sundry
Fifteen-year-old Laurel Goodwin wakes up to find her older sister Ivy missing from their Airstream trailer in the Oregon redwoods. A recurring nightmare convinces her that Ivy was abducted, but no one takes her dream seriously, including her mom. Laurel, a loner, has to learn to ask for help, and Jasper Blake, a mysterious new kid who shares her love of old books, quickly becomes her ally. Together they find their quiet town holds a deep secret and is the epicenter of a dark prophecy.
Laurel soon learns that her worst enemies, mean girls Peyton Andersen and Mei Rosen, are developing powers that she needs to find and save Ivy. With time running out, Laurel realizes that power doesn't always take the form that you expect. And once she learns to look beyond her snap judgments, she develops an unexpected gift of her own.
The authors:
Hello! We are both novelists, but if you've ever tried to write anything, you know that writing can be a lonely, angst-filled business. So one night over a cocktail or two, we came up with a solution: write our next book together. Malena already had an idea: a girl's sister is kidnapped and she has to rely on mean girls with superpowers to get her sister back. We couldn't resist seeing where that story would take us – a wild ride that includes a loner girl who wants to be a writer and a gorgeous boy who can shoot fire from his eyes but also loves to talk about books. And an ancient Zoroastrian prophecy. And pie shakes. (OK, so maybe we got a little carried away.)
We've both published solo novels (check them out here and here) and had no idea how co-writing would work out, but we pounded out the first draft in a white-hot frenzy of inspiration we called "the Vortex." One of us would write a scene and send it to the other with a note: "My apartment is a pigsty and I haven't eaten all day. #inthevortex." We wrote the book we wanted to read as teenagers: a supernatural thriller with healthy doses of horror and humor. Oh, and of course there's romance. You have to wait a long time for the only kiss in the book, but isn't that the case with all the best kisses in books?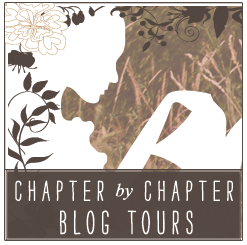 And if you was able to arrive until the end I thank you leaving this Excerpts from the book chapters, so download them and read something of this amazing book.
To the next time,
Miriam.