The summer palace and other stories by C. S. Pacat
Hello Books Lovers,
do you remember my love-hate for the books of C. S. Pacat? Love-hate because the first book of the trilogy, The Captive Prince, didn't hit me that much, but the second and third literally stole my heart. Triskell decided to bring us another work by this author published a few months ago, which I absolutely had to read because I missed Laurent and Damian too much, and that book is definitely on the love side.
The summer palace and other stories contains, if I remember correctly, 5 stories, and not all of them have as protagonists the two main protagonists of the trilogy, but the part that I loved most was that with these stories I was able to return to that world that seems very liberating, but at the same time is full of restrictions, prejudices and slavery.
But if you loved the trilogy you certainly can't miss this collection. 5 stories to read in one breath, and remember these words of mine, when you reach the end you will realize that the book is finished too quickly and you want more. The ending disappointed me a bit, but not because it wasn't beautiful, but because I wanted the author to add one more page and not leave the ending so open.
You will be able to remember old characters and meet new ones; feel totally different emotions in each story; and re-reading the love beyond all limits of Laurent and Damian who despite everything and everyone always remain together.
Being short stories I'm not here to tell you the plots, it wouldn't be fair to spoil you, but if you remember the author's style, in this book you will find it on every single page. C. S. Pacat everywhere.
And another good news is that her latest books, Fence, will soon be brought to Italy.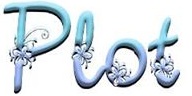 Follow Damen, Laurent and the supporting characters of Captive Prince on a series of adventures set in and around the events of the novels – and beyond, to learn what happens after the final page in the trilogy is turned.
The trilogy: