The Spring Girls by Anna Todd
Hi Books Lovers,
first of all I have to thank the publisher Sperling and Kupfer for the copy sent to me of this splendid new masterpiece by Anna Todd, very different from her usual writing, but at the same time very exciting and familiar.
Initially I didn't want to rate this book as I eventually did. While reading the usual note, the signature, of Todd is not noticed. Spring Girls has a slightly different narrative. At one point I also thought that there would be nothing so interesting if not the story of four sisters, but continuing to read I had to change my mind, and on the last page I said to myself, How can I not give 5 stars to this book? A story that in the end proved to be so rich, reflective, sometimes sad, but at the same time beautiful and realistic.
Anna Todd knows about what she talks about in this retelling because her husband is a military. Another of her books, The Brightest Stars, also addresses this issue of military life more in her New adult style. But there is nothing to stop her from having managed to create a book worthy of admiration and success.
It stuck to the original story for the names, and it's already a lot. She recreated their personalities with skill, integrating them best in the narrative. And she added characters, both male and female, able to make the whole outline as realistic as possible.
A book with bows that every woman / girl should read to the last page and dream, and suffer with the Spring sisters.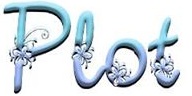 The Spring Girls—Meg, Jo, Beth, and Amy—are a force of nature on the New Orleans military base where they live. As different as they are, with their father on tour in Iraq and their mother hiding something, their fears are very much the same. Struggling to build lives they can be proud of and that will lift them out of their humble station in life, one year will determine all that their futures can become.
The oldest, Meg, will be an officer's wife and enter military society like so many of the women she admires. If her passion—and her reputation—don't derail her.
Beth, the workhorse of the family, is afraid to leave the house, is afraid she'll never figure out who she really is.
Jo just wants out. Wishing she could skip to graduation, she dreams of a life in New York City and a career in journalism where she can impact the world. Nothing can stop her—not even love.
And Amy, the youngest, is watching all her sisters, learning from how they handle themselves. For better or worse.