The red scrolls of magic by Cassandra Clare
Good morning Books Lovers,
now I think you know me enough to know that I can't miss anything that has my favorite author and / or her books as the main protagonist, and therefore I am here today to talk to you of The red scrolls of magic by the great Cassandra Clare.
The red scrolls of magic is the first book of a four-handed trilogy written together with Wesley Chu which revolves around one of everyone's favorite couples from the Shadowhunters Chronicles, Alec Lightwood and Magnus Bane.
The book is placed chronologically between City of Glass and the City of Lost Souls, when, if you remember, in fact Alec had gone on vacation with Magnus immediately after the war. I should tell you about Clare's writing, but what can I say? Cassie is always fantastic, she never tires. Always able to create new stories that can amaze and excite its readers. Then, due to the fact that she had the help of Wesley, this book was much more soft, less chaotic than Queen of air and Darkness, but there is also to be taken into account that there were many characters and each had his own way to go, and here instead we only have our beautiful Alec and Magnus, and another new character Shinyun, and then the same, even if they are traveling around the world, we find many downworlders that we already know.
The book opens with Alec and Magnus in Paris, and from here, after a visit by Tessa Gray, they have to put aside their romantic holiday and start an adventure together, wizard and shadowhunter. They visit many beautiful cities, always trying to experience a little romance. But in this book Cassie makes us suffer a lot, because every time something is going to happen between them, or something explodes, or someone interrupts them, in short, it is a suffering for both the characters and the reader, a continuous #neverajoy.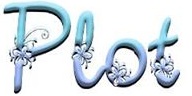 All Magnus Bane wanted was a vacation—a lavish trip across Europe with Alec Lightwood, the Shadowhunter who against all odds is finally his boyfriend. But as soon as the pair settles in Paris, an old friend arrives with news about a demon-worshipping cult called the Crimson Hand that is bent on causing chaos around the world. A cult that was apparently founded by Magnus himself. Years ago. As a joke.
Now Magnus and Alec must race across Europe to track down the Crimson Hand before the cult can cause any more damage. Demons are now dogging their every step, and it is becoming harder to tell friend from foe. As their quest for answers becomes increasingly dire, Magnus and Alec will have to trust each other more than ever—even if it means revealing the secrets they've both been keeping.