The orphan's song by Lauren Kate
Hello Books Lovers,
Rizzoli Books is back in September with a lot of wonderful releases, including The Orphan's Song (September 3), Lauren Kate's new book. She is acclaimed author of the Fallen saga of which you can find my review and of which the film was also made which unfortunately has not been very successful as unfortunately again it happens in most cases.
The Orphan's Song is not at all the same as what we are used to by this author. For this book Lauren has totally set aside fantasy to devote herself to history, more specifically the story is set in 1700 in Venice.
I really liked the fact that at the beginning of the book the author adds a note of hers telling how the story came across her and not the other way around. This book defined itself immediately, it needed to be written, and if you read it you will understand why. This book also fascinated me even though I'm not an avid reader of this genre.
The main themes are loss, love, family, research, and also a little adventure and passion. I never expected a book like that to be truthful from Lauren Kate, yet here I am, struggling to find even a bad thing. This book has everything a reader would like to read, and the fact that she has documented a lot about the uses and customs of Venice at that time shows us how much this work of hers was close to her heart.
And soon you read you will also become attached to Mino and Violetta. You will be amazed at how their paths randomly intertwine at the beginning, then sadly parting, ending up always getting so close without ever really meeting, which will be frustrating and painful, but that will keep you going hoping for a happy ending . And the real mastery, which you will notice while reading, is precisely the way in which the stories of these two orphans match without ever colliding. Mino and Violetta find the same friends, attend the same place and despite being so close it seems they are almost kilometers away from each other.
The Orphan's Song is a new, different and intriguing story that you must not miss for any reason in the world. What I can do now is to thank the author for writing it and thank Rizzoli for bringing it to Italy so early. Now it's up to you to let me know what you think.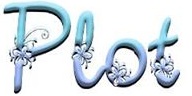 Venice, 1736. When fate brings Violetta and Mino together on the roof of the Hospital of the Incurables, they form a connection that will change their lives forever. Both are orphans at the Incurables, dreaming of escape. But when the resident Maestro notices Violetta's voice, she is selected for the Incurables' world famous coro, and must sign an oath never to sing beyond its church doors.
After a declaration of love ends in heartbreak, Mino flees the Incurables in search of his family. Known as the "city of masks," Venice is full of secrets, and Mino is certain one will lead to his long-lost mother. Without him, the walls close in on Violetta and she begins a dangerous and forbidden nightlife, hoping her voice can secure her freedom. But neither finds what they are looking for, until a haunting memory Violetta has suppressed since childhood leads them to a shocking confrontation.
Vibrant with the glamour and beauty of Venice at its zenith, The Orphan's Song takes us on a breathtaking journey of passion, heartbreak, and betrayal before it crescendos to an unforgettable ending, a celebration of the enduring nature and transformative power of love.