The last hours – Chain of Gold by Cassie Clare
Dear Books Lovers,
Today two books by my two favorite authors come out. The new adult-fantasy book by Sarah J Maas, house of heart and blood, and at the same time worldwide, thanks to Mondadori, Cassandra Clare's Chain of gold, the first of a trilogy in which you can really rediscover the old world of Shadohunters that we had loved so much with The mortal instruments and most of all The infernal devices.
I didn't mention The dark artifices because they are slightly different in terms of fiction. Despite the beauty of that trilogy – Kieran my love! and Mark my love! – while reading I did not find the attraction that I found in all the other books. Chain of gold really refers to the times when I discovered the Shadowhunters, that indescribable beauty, with their daily lives, their disappointments, their loves, their secrets and their intrigues and secondly, saving the world.
Don't take these words the wrong way, it's just that The dark artifices, especially in the last book, had become a little too chaotic for the story to end in the best way. There was no time to say Wow that we were already at the next scene, these instead are 600 pages that hold the suspense to the end, more than adventure, friendship, family and as I said before love and personal rediscovery of our protagonists .
And also, thanks to James, Lucie, Thomas, Anna, Christofer, Charles and Matthew, we have the opportunity to meet some of the most favorite characters of the readers of this books saga, I'm talking about Will, Jem, Tessa, Gabriel, Cecily, Sophie and Gideon, and of course  Magnus Bane can never miss. Furthermore, this story is not set very chronologically far from the events of The infernal devices, because if you remember at the end of that trilogy Charlotte had already had Charles Buford – I never forgot that name ahaha.
As always Cassie has managed to create a new adventure worthy of a Shadowhunter without creating redundancy with the other adventures already written. A new mystery, a new threat to London that our kids will commit to solving without ever neglecting their already complicated lives.
These one, two days a year when Cassie publishes a new book should be celebrated as an international holiday because they are the most beautiful days of the year, and although we already know that this saga will reach an end, the only thing that matters to me right now is keep getting books on the Shadowhunters, that's all I need.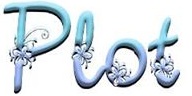 Cordelia Carstairs is a Shadowhunter, a warrior trained since childhood to battle demons. When her father is accused of a terrible crime, she and her brother travel to London in hopes of preventing the family&;s ruin. Cordelia&;s mother wants to marry her off, but Cordelia is determined to be a hero rather than a bride. Soon Cordelia encounters childhood friends James and Lucie Herondale and is drawn into their world of glittering ballrooms, secret assignations, and supernatural salons, where vampires and warlocks mingle with mermaids and magicians. All the while, she must hide her secret love for James, who is sworn to marry someone else.
But Cordelia&;s new life is blown apart when a shocking series of demon attacks devastate London. These monsters are nothing like those Shadowhunters have fought before&;these demons walk in daylight, strike down the unwary with incurable poison, and seem impossible to kill. London is immediately quarantined. Trapped in the city, Cordelia and her friends discover that their own connection to a dark legacy has gifted them with incredible powers&;and forced a brutal choice that will reveal the true cruel price of being a hero.