Skyhunter by Marie Lu (preview)
Dear Books Lovers,
this today will not be a real review, rather an opinion, and the review of the first 50 pages of the new book by Marie Lu, author of the Legend trilogy, sent to me by the publisher via Netgally as a preview, since the book is not yet released in the original language.
Usually if it's a preview I don't write anything on the blog waiting to be able to read the complete book, but this time I had to make an exception because unlike The young elites that I had started reading and never completed it because I wasn't liking it, I liked Skyhunter from the very first pages in fact when I finished the three chapters foreseen in the preview I would have loved to continue reading, but I know that I will have to wait until the release which is scheduled for September 29th.
Like every other book by this author, the protagonist has a flaw, in the young elite it was a scar, in Legend I don't know because I never read them, but here the protagonist is deaf and uses sign language to communicate. And as I could see she is a pretty Badass protagonist. Almost at the beginning of the book she loses her best friend and sidekick. They are "warriors" and following a patrol he dies. And it is in this moment that Talin believes she has lost everything she has always fought for. She immigrated to that land and the only one who ever fought for her has always been Corian and now he's dead.
But the real story begins when a prisoner arrives in town. And it is precisely following this arrival that my preview was over, and it is precisely of that prisoner that the plot that I leave you below is about.
It could also be that as the book progresses it loses it's beauty, become slow etc, but from the beginning that I have been able to read I see great potential in this story and I don't think it will turn out to be boring or anything, far from it. Plus, the English in this story is quite basic that it could be read by anyone with some knowledge of the language. I would say that Marie Lu has conquered me this time and I can't wait for the book to come out so I can buy it and read it, I can't wait to know how it ends.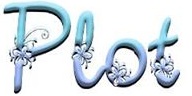 A broken world.
An overwhelming evil.
A team of warriors ready to strike back.
Talin is a Striker, a member of an elite fighting force that stands as the last defense for the only free nation in the world: Mara.
A refugee, Talin knows firsthand the horrors of the Federation, a world-dominating war machine responsible for destroying nation after nation with its terrifying army of mutant beasts known only as Ghosts.
But when a mysterious prisoner is brought from the front to Mara's capital, Talin senses there's more to him than meets the eye. Is he a spy from the Federation? What secrets is he hiding?
Only one thing is clear: Talin is ready to fight to the death alongside her fellow Strikers for the only homeland she has left . . . with or without the boy who might just be the weapon to save—or destroy—them all.
To rate this first 50 pages i give 5 stars, at least they deserved it.