Nevernight by Jay Kristoff
Dear Books Lovers,
Jay Kristoff's entire Nevernight trilogy is finally out today here in Italy. Thanks Oscar Mondadori for these three phenomenal titles published all in one day so as not to make us wait too long; this is the best gift for late summer and late holidays.
But I must immediately tell you about this book, I must finally let off steam. Because if you think that Nevernight is a conventional trilogy, a normal fantasy with nothing different from all the other books you have read, with a girl as a protagonist who has nothing in particular … then you have understood absolutely nothing about this book. Nevernight already shows a lot from its elaborate covers, both Italian and original. But the real substance is what's inside. Nevernight is a bloodthirsty trilogy, which I do not recommend to the faint of stomach for the blood, violence and explicit scenes it presents, and at the same time I recommend it to all the other readers who finally want to read something different in their lives that will amaze them from the beginning to end. This book will make you doubt the author's sanity, but oh well that happens. However, you will realize that despite Mia, the protagonist is only 16 years old, this book is far from being a young adult; I don't even know if it can be part of the new adult, but what I can tell you for sure is that you will try to compare these books with those of King, with those of Martin, perhaps also with those of Maas, but you will not succeed, because Nevernight is a trilogy in itself that does not respect any canon.
But let me also say something about the characters. I have already said something to you about Mia, and I assure you that what I said does not do justice, but she is a real badass who does not stop in front of nothing, she is not afraid of anything. But in this book there are many characters to love, whether they are bad or not, even if real good people do not even see the shadow of it. Another character that really impressed me was Tric. At the beginning of the reading I never expected to find even a little love and instead it was all right, and it made me much more satisfied with this book than I ever imagined. And then there is her, the character who in the end can be said to be the most mysterious of all, she who plotted without ever being discovered, and yes as Kristoff she may not even be in the full of her mental faculties in this book – joke – however, his mastery in confusing the reader with small details is true masters.
At this point my problem arises with the review of the second book, but I am sure that I will also find a lot of things to say there. Hopefully all beautiful. And I'm also keeping a couple of details to reveal in the next review so as to keep the suspense.
And I almost forgot to tell you something about the best character ever, Mister Kindly, a non-cat, a shadow capable of understanding and wanting, a counselor, and even a protector if the opportunity presents itself. A mysterious character on whom I would like to find out more. There are many points to be awarded to Kristoff for these works. But I want to reveal yet another detail. The parts written in italics narrate scenes from the past of our protagonist, which makes everything even more intriguing.
For the rest I leave the plot, short and concise, but I really hope that what I have said so far is enough to make you read the whole trilogy, because Oscar has also been committed not only to the translation but also to the external graphics of the book itself, and last but not least, there are also maps inside …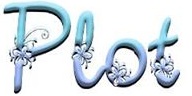 In a land where three suns almost never set, a fledgling killer joins a school of assassins, seeking vengeance against the powers who destroyed her family. Daughter of an executed traitor, Mia Corvere is barely able to escape her fathers failed rebellion with her life. Alone and friendless, she hides in a city built from the bones of a dead god, hunted by the Senate and her fathers former comrades. But her gift for speaking with the shadows leads her to the door of a retired killer, and a future she never imagined. Now, a sixteen year old Mia is apprenticed to the deadliest flock of assassins in the entire Republic the Red Church. Treachery and trials await her with the Churchs halls, and to fail is to die. But if she survives to initiation, Mia will be inducted among the chosen of the Lady of Blessed Murder, and one step closer to the only thing she desires. Revenge.