Heartstopper by Alice Osman
Hi Books Lovers,
It is fantastic that the book publications have finally resumed, but there are so many books that a whole life would not be enough to read them all XD. Today, however, thanks to Oscar mondadori, a new graphic novel is released in Italy, in the Oscar Ink series, Heartstopper by Alice Osman, a book that spans many aspects of a teenager's life.
Reading time is less than an hour. I am writing this review just after the end of the reading. Beautiful images and the story is not less intriguing. But the ending left me in dire straits, I immediately need the second volume!
The story revolves around Charlie. The boys at his school first found out he was gay, and then they started making fun of him. This year things seem calmer, until he realizes that Ben, the guy with whom they occasionally see each other, is not only using him, being the only gay boy he knows. Because Ben actually has a girlfriend.
He tells him he doesn't want to see him anymore, but Ben doesn't seem to understand the antiphon. Luckily there is Nick, a new fifth-year classmate of Charlie who seems to have become his friend in no time.
The relationship between Nick and Charlie is getting closer, but they are only friends because Nick is straight. But they spend a lot of time together, go to each other's house, and Charlie gets a crush on him.
Here I stop because then the spoilers would come, but the story between Nick and Charlie is sweet, a true, apprehensive, protective friendship. Sweet as honey 🙂 beautiful to read in one breath and short enough to finish, as I said before, in less than an hour. These are the beautiful stories that in negative moments are able to cheer us up.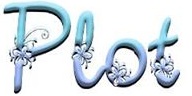 Charlie and Nick are at the same school, but they've never met … until one day when they're made to sit together. They quickly become friends, and soon Charlie is falling hard for Nick, even though he doesn't think he has a chance.But love works in surprising ways, and Nick is more interested in Charlie than either of them realised. Heartstopper is about love, friendship, loyalty and mental illness. It encompasses all the small stories of Nick and Charlie's lives that together make up something larger, which speaks to all of us. This is the first volume of Heartstopper, which has now been optioned for television by See-Saw Films.