Dracula! by Bram Stoker
Dear Books Lovers,
Finally I can talk to you about this book, Bram Stoker's Dracula, in his beautiful new curated, detailed dress, worthy of the Oscar Draghi, reissued by Oscar Vault, who started all the vampire books that followed.
Bram Stoker was a visionary in his day as I see it. No such story had ever been seen, and he not only followed his idea, but the success that that idea had was crazy. It paved the way for many other authors, made history. There is no man, woman or child on earth who has not heard of Dracula at least once in their life.
But it was not so much the idea of ​​writing this book, as the story itself. Dracula who decides to move to London. He cannot get rid of his curse, which forces him to drink human blood, this is also what keeps him always young. But the story is much more complex and intricate than that. He can transform others into vampires, but soon his nature will not remain unknown to everyone. And it is precisely in this book that the equally famous Van Helsing, vampire hunter, enters the scene, whose purpose of life will be to hunt Dracula. All surrounded by illustrations here and there to enrich the narration.
Dracula should be an horror story, but back then the concept of fear was different from today's "Stephen King's" one, so it's a book for everyone. And if that's not enough, Dracula has also been the subject of many cinematographic performances over the years. One of the last the Netflix signed series of which there will also be a second season, and based on the story of Van Helsing also the series on Vanessa Helsing, which finds herself at any moment having to embrace her legacy of which she was not not even aware of.
A book and an edition that deserve a lot.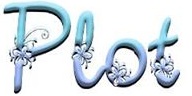 A chilling masterpiece of the horror genre, Dracula also illuminated dark corners of Victorian sexuality. When Jonathan Harker visits Transylvania to advise Count Dracula on a London home, he makes a horrifying discovery. Soon afterwards, a number of disturbing incidents unfold in England: an unmanned ship is wrecked at Whitby; strange puncture marks appear on a young woman's neck; and the inmate of a lunatic asylum raves about the arrival of his 'Master', while a determined group of adversaries prepares to face the terrifying Count.