Crooked Kingdom by Leigh Bardugo
Hiiiii Books Lovers,
welcome back to the blog. As I mentioned Monday today, thanks to the Review Tour that was organized today I bring you the review of Leigh Bardugo's Crooked Kingdom, sequel to Six of Crows, and I also take this opportunity to tell you that Mondadori has bought the rights to Bardugo's new book, The Ninth House, and will soon be published in Italy as well.
I finished reading the book today and my brain went a bit haywire, so I apologize in advance if I will use some terms in English, but at the moment I can't give a meaningful translation to certain thoughts.
This book is nothing short of Mind-blowing. I still don't understand how Leigh and other authors are able to create stories that can create addiction. I couldn't tear myself away from the book anymore. When I started reading it I was afraid of not completing it in time because I was in Sorrento, but once it started and after returning to the narrative mechanism I could not detach myself from it.
The chapters from the different points of view are well done and fully express the thoughts and personalities of the characters. But what really makes the reader fall in love, perhaps even more than the first volume, is the strategy, the strategist way of thinking of each character, and the fact that it seems – almost as in Money Heist – that Kaz and the others know what is going to happen before it happens, they have already planned everything, and I tell you one more thing, at the first unexpected difficulty they have already planned a solution.
Each character is different from the other, but maybe that's what makes this group of criminals so perfect together. Everyone thinks differently, acts differently, so as to complement each other and face every difficulty and danger without hesitation.
Starting to read you will find yourself thinking, after about 70-80 pages, "but if they are already about to save Inej, what will happen in the rest of the book?" Do not ask yourself this question, because as soon as the situation seems to calm down, the author has already thought of a solution, but in the end this is almost her trademark, making us think that it is all over and bringing out even more difficult and dangerous challenges.
And maybe, just maybe, you'll be able to breathe a sigh of relief at the end. You will find out only by reading …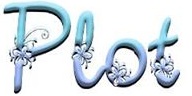 Welcome to the world of the Grisha.
Kaz Brekker and his crew of deadly outcasts have just pulled off a heist so daring even they didn't think they'd survive. But instead of divvying up a fat reward, they're right back to fighting for their lives.
Double-crossed and badly weakened, the crew is low on resources, allies, and hope. As powerful forces from around the world descend on Ketterdam to root out the secrets of the dangerous drug known as jurda parem, old rivals and new enemies emerge to challenge Kaz's cunning and test the team's fragile loyalties.
A war will be waged on the city's dark and twisting streets – a battle for revenge and redemption that will decide the fate of the Grisha world.