City of girls by Elizabeth Gilbert
Happy Weekend Books Lovers,
my reading lately are going a bit slow with the study, the driving school and all the rest. I'm very, very late for this review, as this book came out on September 17th for Rizzoli, but better late than never, right?
The city of girls is the new novel by the well-known Elizabeth Gilbert, author of numerous books that have caused a sensation all over the world, including Eat, Pray, Love, which I think is also the book that made her famous.
As for City of Girls, I have to be honest, I don't know what to say. I liked it because it reads itself, it is fluent, but in my opinion it lacks of something that would really make it a best seller in my top ten. The story has been too flat many times. The beginning is interesting, and so is the story. In short, Vivian Morris, our protagonist, tells us what life was like in New York in the 40s and it is very interesting to read everything from her point of view. A lot of the things that happen are thrilling, upsetting, but it looks very much like a story that everyone could have imagined, with the usual scandals and the usual things that could happen in New York, no mystery, no secrets, or just something different and sensational that it could have happened in the 1940s.
This means that the created characters seem taken from reality and thrown into a book with their particular personalities and their problems as a theater actor, writer, singer, etc.
The whole book is meant to be a letter that Vivian writes as an elderly lady to the daughter of an old flame now dead. Use this entire book to tell her about her past, then get to the moment when she met her father and fell in love with him. And this idea of ​​the book which is actually a letter I must say I really liked it a lot. I loved it the instant I realized how the whole book was going to be structured.
Maybe it disappointed me a bit because I had higher expectations, but I'm sure that if I had read it with a different opinion I would have loved City of Girls, also because it has one of the most beautiful and captivating cover designs I have ever seen.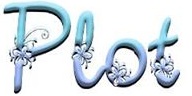 Beloved author Elizabeth Gilbert returns to fiction with a unique love story set in the New York City theater world during the 1940s. Told from the perspective of an older woman as she looks back on her youth with both pleasure and regret (but mostly pleasure), City of Girls explores themes of female sexuality and promiscuity, as well as the idiosyncrasies of true love.
In 1940, nineteen-year-old Vivian Morris has just been kicked out of Vassar College, owing to her lackluster freshman-year performance. Her affluent parents send her to Manhattan to live with her Aunt Peg, who owns a flamboyant, crumbling midtown theater called the Lily Playhouse. There Vivian is introduced to an entire cosmos of unconventional and charismatic characters, from the fun-chasing showgirls to a sexy male actor, a grand-dame actress, a lady-killer writer, and no-nonsense stage manager. But when Vivian makes a personal mistake that results in professional scandal, it turns her new world upside down in ways that it will take her years to fully understand. Ultimately, though, it leads her to a new understanding of the kind of life she craves – and the kind of freedom it takes to pursue it. It will also lead to the love of her life, a love that stands out from all the rest.
Now eighty-nine years old and telling her story at last, Vivian recalls how the events of those years altered the course of her life – and the gusto and autonomy with which she approached it. "At some point in a woman's life, she just gets tired of being ashamed all the time," she muses. "After that, she is free to become whoever she truly is." Written with a powerful wisdom about human desire and connection, City of Girls is a love story like no other.
Not 4 full stars, more like 3,5.