Blogtour – Nash and generosity – The inheritance games by Jennifer Lynn Barnes
Hello Books Lovers,
waiting until today to tell you about this book, just over a week after its release for Sperling & Kupfer, was torture for me. And this is not even the review, but the blog tour with today's stop, dedicated to Nash Hawthorne, one of the protagonists, and the most marked feature of him, his generosity.
I tell you it was torture to wait because this book is full of surprises, and has officially entered my absolute top ten. I leave all the details for the review, but trust me, do not miss June 24 or you will regret it because this book is a true revelation, full of mystery, a pinch of romance that never hurts, and many, many puzzles that you can try to decipher together with the characters.
Going back to Nash, he's the big brother and, being the story set in Texas, if you've ever seen a western movie, or even just young Sheldon in English, you know the extreme accent they have in the south, now take this accent and put it on Nash. Nash was also born a considerable distance from his siblings, 6 years compared to the single year that divides Gray, Jamie and Xander between them.
Why was I saying earlier that Nash's main characteristic is generosity? Nash is a nomad, he likes to travel, for short and long periods, but there is no journey in which he does not meet a person, a girl in difficulty, and his first thought is to take her home with him and offer her a place of work in the huge Hawthorne mansion, the mansion where Tobias Hawthorne has added a new wing every year for years. I leave the imagination of the majestic home of the richest man in Texas to you.
But this generosity of the Texan, dressed often and willingly in typical clothes and cowboy boots, also comes into play when Avery and her sister Libby come into play, more towards Libby than Avery. Could it be a love interest? Or is it just that compelling sense that he can't resist helping anyone who is in trouble. Protecting his family is a must, but protecting others from his family is not out of the question. Nash is like that.
In fact, when Avery's life is put in danger in the book and he discovers it, his first emotion is anger because he hadn't been told anything, and immediately afterwards he activates to understand who caused that danger.
When his grandfather dies and the will is read and everything is left to Avery, he declares it doesn't matter. He never wanted money and always tried it. And further proof comes from the fact that despite growing up solving riddles and mysteries, he does not participate in the last game left by Tobias Hawthorne, but when the time comes when his help is required he does not hold back.
Nash is the character we will read less about throughout the book, and a sense of mystery could arise from that, yet Nash is an open book and when it comes to him there are apparently no secrets. That said, I strongly advise you to read through the other stops, respectively on Greyson, Jameson, Alexander and Avery, to get ready for June 24 and 25, Review Party, and I can't wait to be able to publish mine and prove you how wonderful this book is.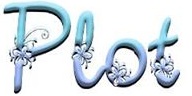 Avery Grambs has a plan for a better future: survive high school, win a scholarship, and get out. But her fortunes change in an instant when billionaire Tobias Hawthorne dies and leaves Avery virtually his entire fortune. The catch? Avery has no idea why — or even who Tobias Hawthorne is.
To receive her inheritance, Avery must move into sprawling, secret passage-filled Hawthorne House, where every room bears the old man's touch — and his love of puzzles, riddles, and codes. Unfortunately for Avery, Hawthorne House is also occupied by the family that Tobias Hawthorne just dispossessed. This includes the four Hawthorne grandsons: dangerous, magnetic, brilliant boys who grew up with every expectation that one day, they would inherit billions. Heir apparent Grayson Hawthorne is convinced that Avery must be a conwoman, and he's determined to take her down. His brother, Jameson, views her as their grandfather's last hurrah: a twisted riddle, a puzzle to be solved. Caught in a world of wealth and privilege, with danger around every turn, Avery will have to play the game herself just to survive.