American Gods 2 – My Ainsel by Neil Gaiman |graphic novel|
Hi Books Lovers,
here I am also with the review of American Gods 2, the graphic novel published in Italy by Oscar mondadori whom I thank for the digital copy, written by the talented Neil Gaiman which by now you must know very well. What I ask myself when I read any of his books is "what will ever go through his mind when he writes?", Yet at the same time I would be a little afraid to answer this question of mine.
After all, who knows what will ever really go through his head to write Good Omens, or American Gods, or Sandman or even Norse Mythology, all books different from each other and at the same time studded with the recognizable signature of Gaiman. But maybe talking about all these books I'm digressing a bit, let's go back to American Gods 2, the graphic novel, to be distinguished from the mammoth novel.
As I mentioned in the review of the first, returning to make a small comparison with the seasons of the TV series, here too we have scenes that we can find in both seasons, and other scenes that we have never seen on the screen despite being the second volume.
One point that I didn't focus on when talking about the first is the tables. But what I can say are only positive things because the drawings are well done, the characters well outlined that almost look like photos. The resemblance to the actors is also vivid and it's nice to see that every now and then a lot of things are left the same in the transpositions. And then there are the personalities of the characters who are, as I already told you, each different from each other, and it is precisely this characteristic that makes them unique.
But I don't want to give you too many spoilers, the adventure Shadow, with Wednesday and all the others continues, and I am also waiting for you for the review of the third and last volume. The war between the old and new gods has not yet been escaped, indeed … our protagonists are preparing to fight as their journey across the country continues.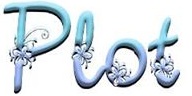 Shadow and Wednesday leave the House on the Rock and continue their journey across the country where they set up aliases, meet new gods, and prepare for war.
The Hugo, Bram Stoker, Locus, World Fantasy, and Nebula award-winning novel and hit Starz television series by Neil Gaiman is adapted as a graphic novel!